Athletics
General Athletic Information:
On Friday, January 22 the NYS DOH and Governor Cuomo gave permission for high risk sports to begin on February 1 - if they have their local health department's permission.
While Section III and local District officials are working to secure permission from our local Health Department, our league is working to determine season dates and schedules. We will open FamilyID registration and provide more details on this website in the next few days as plans are finalized.

PHYSICALS FOR THE 2020-2021 SCHOOL YEAR:
THE NYS Education Department has announced that student-athletes may participate in the 2020-2021 sports seasons if they have had a health exam in the previous two school years AND provide a current health history completed and signed by a parent/guardian within 30 days of the start of the season.

WINTER 20-21 SPORT SEASON:


Start Dates:


1/20 - Low & Moderate Risk Winter Sports: Varsity Boys and Girls Bowling, Varsity Boys Swimming, and Modified Boys & Girls Swimming

TBA (Need Approval from NYS) - High Risk Winter Sports: JV/V Boys & Girls Basketball*, JV/V Competitive Cheerleading*, JV/V Wrestling*, Varsity Ice Hockey*, Boys & Girls Modified Basketball*, and Modified Wrestling*.



FamilyID Registration:

TBA

Athletic Dates (as of now) for the remainder of the 20-21 School Year:
Fall II Sports Season – No Sectionals: March 1, 2021 - April 30, 2021
Football*, Girls Volleyball*, Competitive Cheerleading*, Girls Swim

Spring Sports Season – Sectionals TBA: April 19, 2021 - June 30, 2021
Season may be adjusted if and when Regent Examinations are scheduled.
B Lacrosse*, G Lacrosse, Baseball, Softball, B Tennis, B/G Track and Field, Girls Golf



* Sports listed with an asterisk are defined by the New York State Department of Health (NYS DOH) as "higher risk" sports.

Although they are included in the sport seasons listed above, further guidance from the New York State Public High School Athletic Association (NYSPHSAA) and the Governor's Office is required before a return to play.



The New York State Department of Health and New York State Education Department are two of the primary entities providing guidance to schools during the current pandemic. The New York State Public High School Athletic Association (NYSPHSAA) is required to follow the same NYS issued guidance. NYSPHSAA only has the authority to amend NYSPHSAA rules or regulations. Links that will provide further information are:



Interim Guidance for In-person instruction at Pre-K to Grade 12 Schools (8/26)




Sports and Recreation Master Guidance (updated 8/15)




NYSPHSAA Return to Interscholastic Athletics - Winter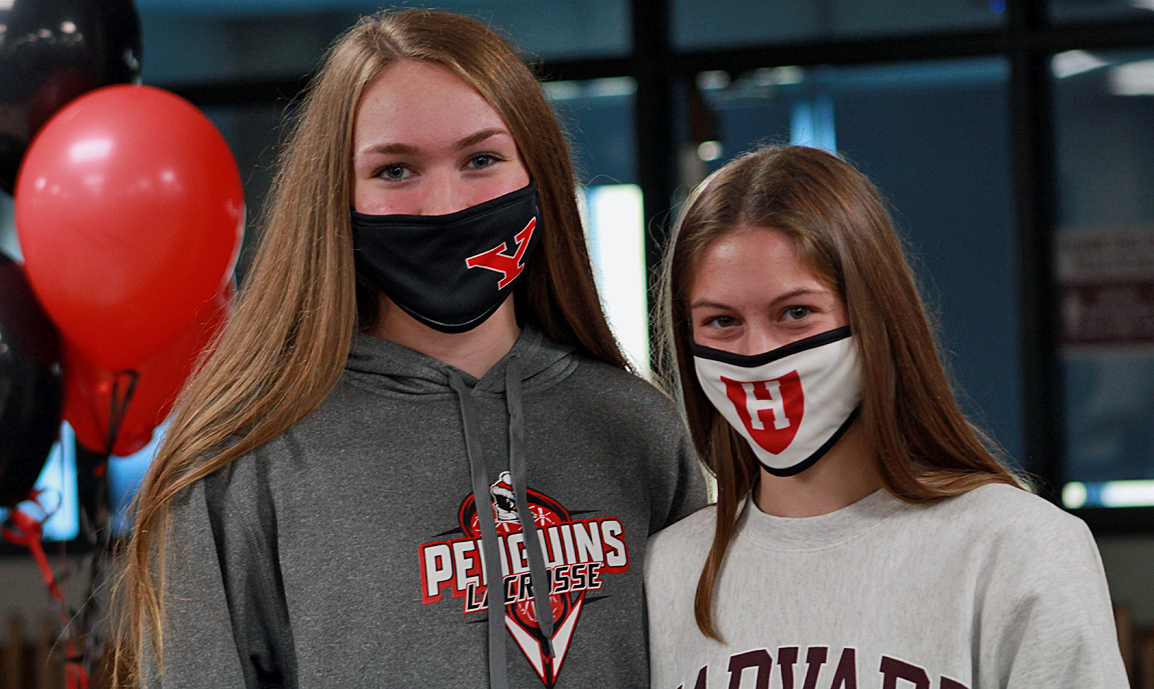 (Left) Natalie Calandra-Ryan signed D1 Lacrosse with Youngstown State University
(Right) Abbie Izzo signed D1 Lacrosse with Harvard University




ABOUT

Auburn is a Class A school and a member of the Empire Division in the Salt City Athletic Conference (SCAC) in Section III of the New York State Public High School Athletic Association (NYSPHSAA).
The Salt City Athletic Conference (SCAC) believes in the educational value of Interscholastic Athletics, and therefore emphasizes the importance of good sportsmanship and equitable competition. Student-athletes are expected to follow the rules and play to the best of their abilities while demonstrating good sportsmanship, and spectators are expected to encourage and cheer positively for their teams.