AHS Drama Club performance, CCMEA All-County Festival coming this week
If you're a fan of music and live stage, you'll have plenty of opportunities this week to enjoy both as Auburn students will be participating in a pair of events.
The Auburn High School Drama Club will be putting on "Ten Ways to Survive the Holidays," and Auburn students will be performing in the Cayuga County Music Educators Association's All-County Festival.
Using humor and maybe a little bit of sentimentality, "Ten Ways to Survive the Holidays" is a series of 10 short plays that will help get you through the never-ending parade of obligations, family time, and end of the year stress – a coagulation of a terrifying maelstrom of doom – otherwise known as the holidays.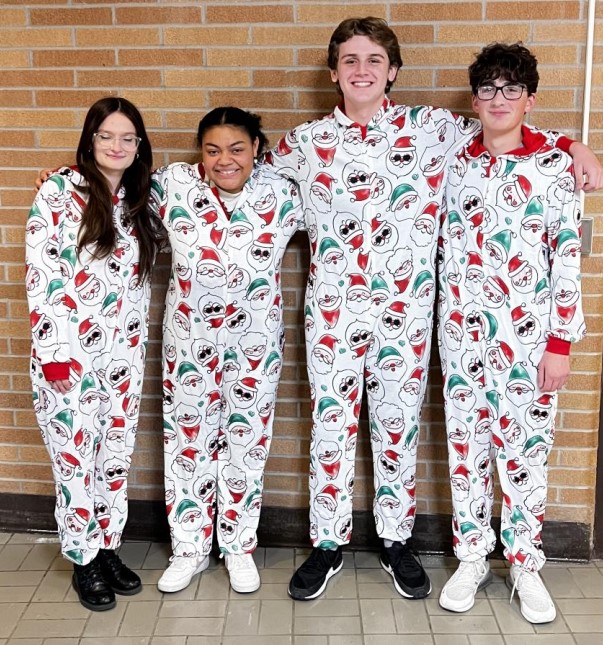 Performances will be held at 7 p.m. Thursday, Nov. 16, Friday, Nov. 17 and Saturday, Nov. 18 at Auburn Public Theatre on Genesee Street. General admission is $8 and $5 for students and seniors. It runs about 90 minutes with an intermission.
The CCMEA All-County Festival will take place at Auburn High School Friday, Nov. 17 and Saturday, Nov. 18 with junior high chorus and senior high band students from all seven Cayuga County school districts.
Guest conductors for each ensemble will work with the students in rehearsals Friday afternoon and Saturday morning, culminating in a concert at 2 p.m. Saturday in the AHS auditorium. Students in these select ensembles were selected based on their NYSSMA solo scores from spring 2023, as well as by teacher recommendation. The senior high band guest conductor is Jason Schirripa and the junior high choral guest conductor is Benjamin Wells.
The concert is open to the public, there is an admission fee of $5 for adults and $3 for students, with a maximum of $20 per family.