AECSD partners with hospital on sports medicine, training services
For the new school sports year the Auburn Enlarged City School District will have its athletic training and sports medicine services provided by Auburn Community Hospital and its Auburn Orthopaedic Specialists.
"This local partnership with Auburn Community Hospital will elevate the Auburn athletics program to heights necessary for our scholar-athletes to compete at their optimal level," Auburn Enlarged City School District Superintendent Jeffrey A. Pirozzolo said in an ACH press release.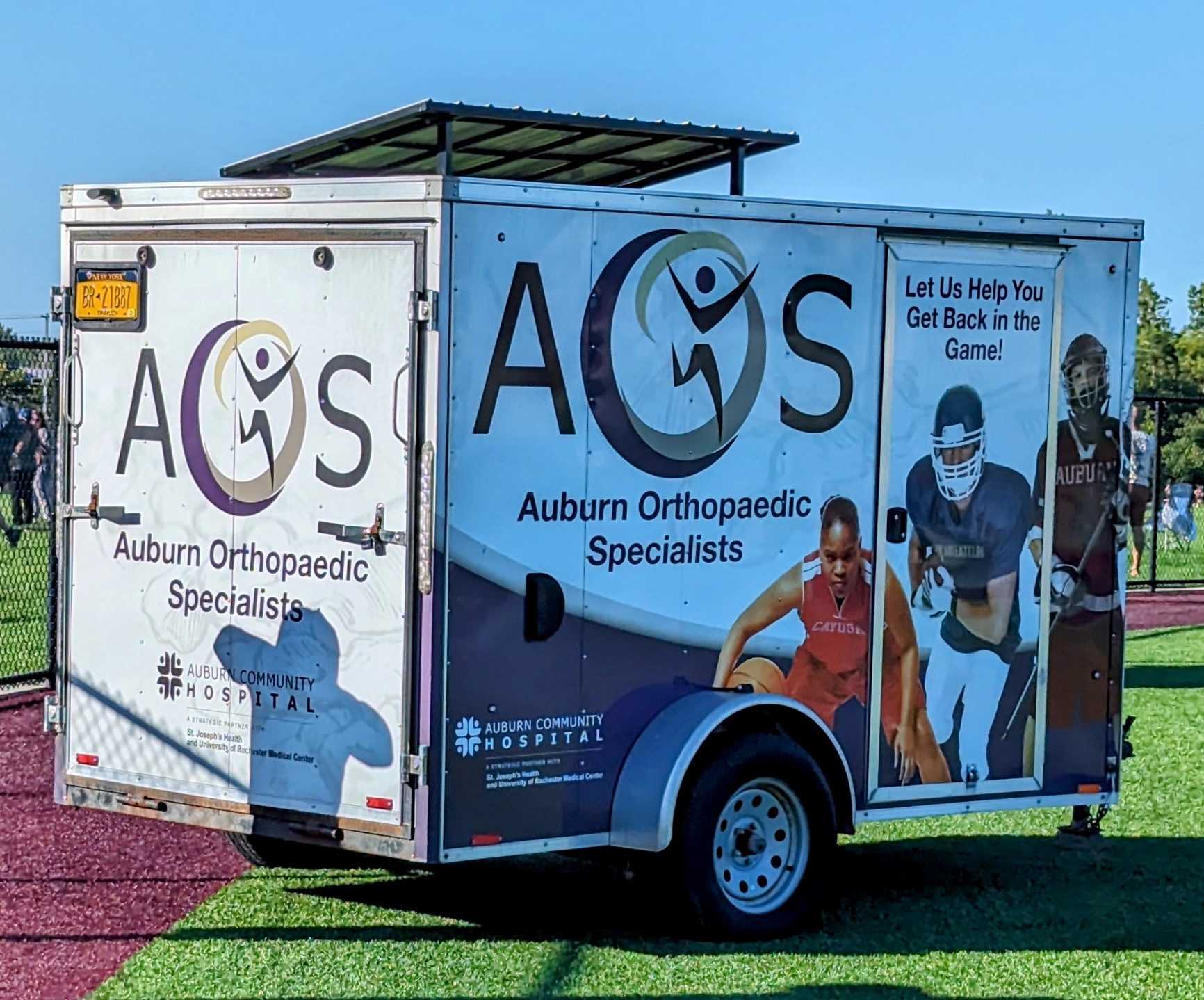 "Partnerships, such as this one, allow us the opportunity to bring high-quality local care directly into the communities we serve. Our team's goal is not only to provide the best treatment for injured athletes but also to educate students and staff on injury prevention and healthy habits for athletes," said Scott A. Berlucchi, President & CEO at Auburn Community Hospital.
AOS's certified athletic trainers will be on site at Maroons games to attend to any injuries with an initial assessment in order to provide first aid or referral to emergency services or a physician for a definitive diagnosis. The athletic training program will also provide health care information, physical therapy and counseling to athletes. The program is expanding with new staff members.
"We're going to cover all aspects of orthopaedic care, including surgical and non-surgical treatment," said Dr. Daniel Alexander, Auburn Orthopaedic Specialists Chief Administrative Officer. "It's a game-changer."
Alexander said Auburn athletes will be able to get immediate diagnosis on their injuries at AOS' comprehensive walk-in clinics. They can make an appointment to be seen and get an immediate diagnosis.
The Maroons will also benefit from a new CT Scan suite and the latest 3T MRI system and a new comprehensive concussion clinic scheduled to open in October.