New Auburn teachers learn key lesson from schools tour
Christopher Sciria
AECSD Public Information Specialist
Starting a career as a teacher can be a daunting task so to help prepare the new hires, the Auburn Enlarged City School District hosts a two-day orientation event at the Harriet Tubman Administration Building.
While the event on Aug. 21 and 22 featured presentations on what they need to know to be able to do their jobs, the new teachers also learned an important lesson outside of a classroom – what makes the Auburn district special.
The new teachers stepped onto a school bus and toured all seven of the district's school buildings; the five elementary schools, Auburn Junior High School and Auburn High School. They were joined by the district's Executive Director of Diversity, Equity, Inclusion and Instruction, Dr. Renee Burgess, Assistant Superintendent for Curriculum and Instruction Amy Mahunik and Early Learning Director Michelle Kolceski.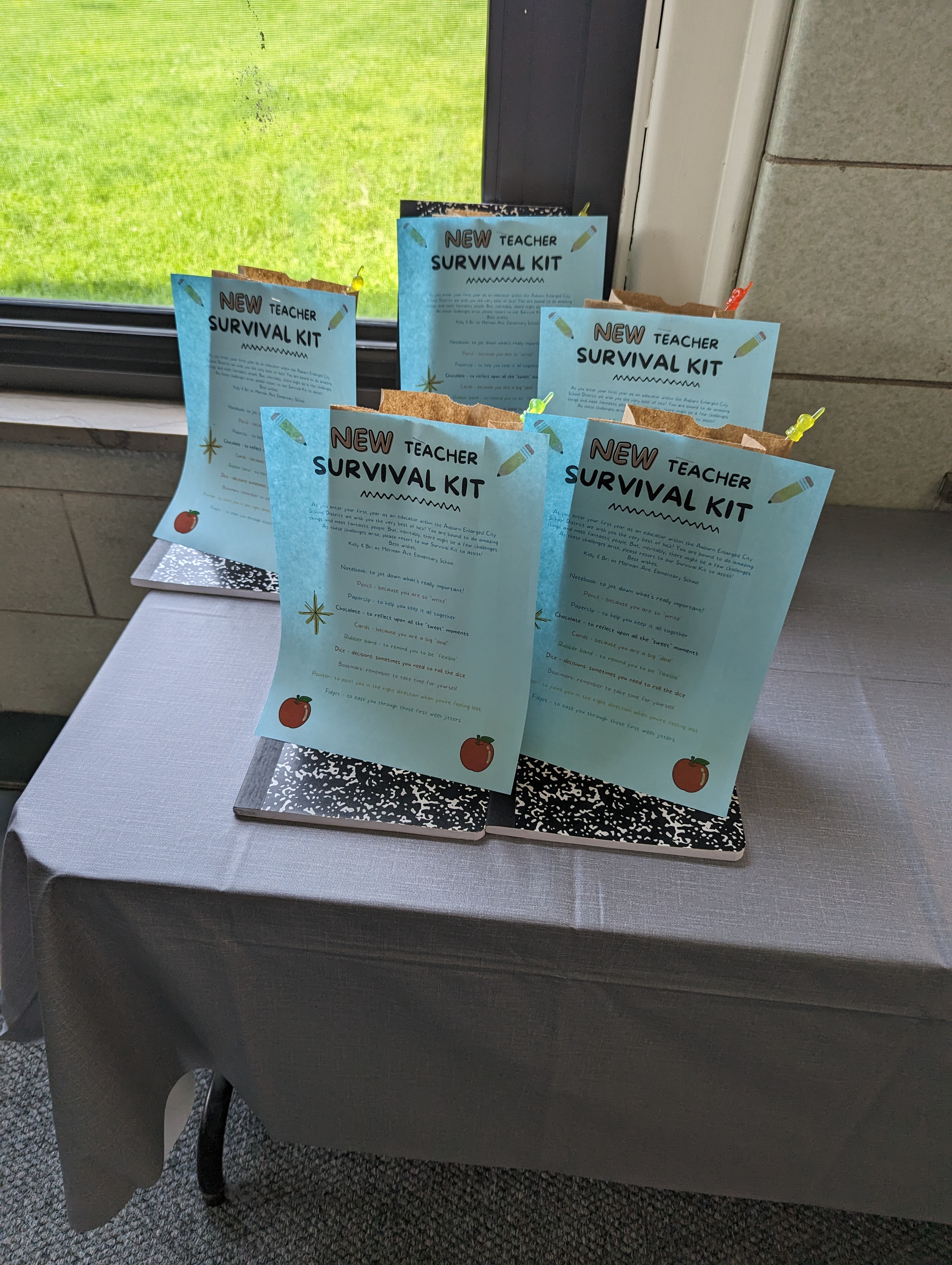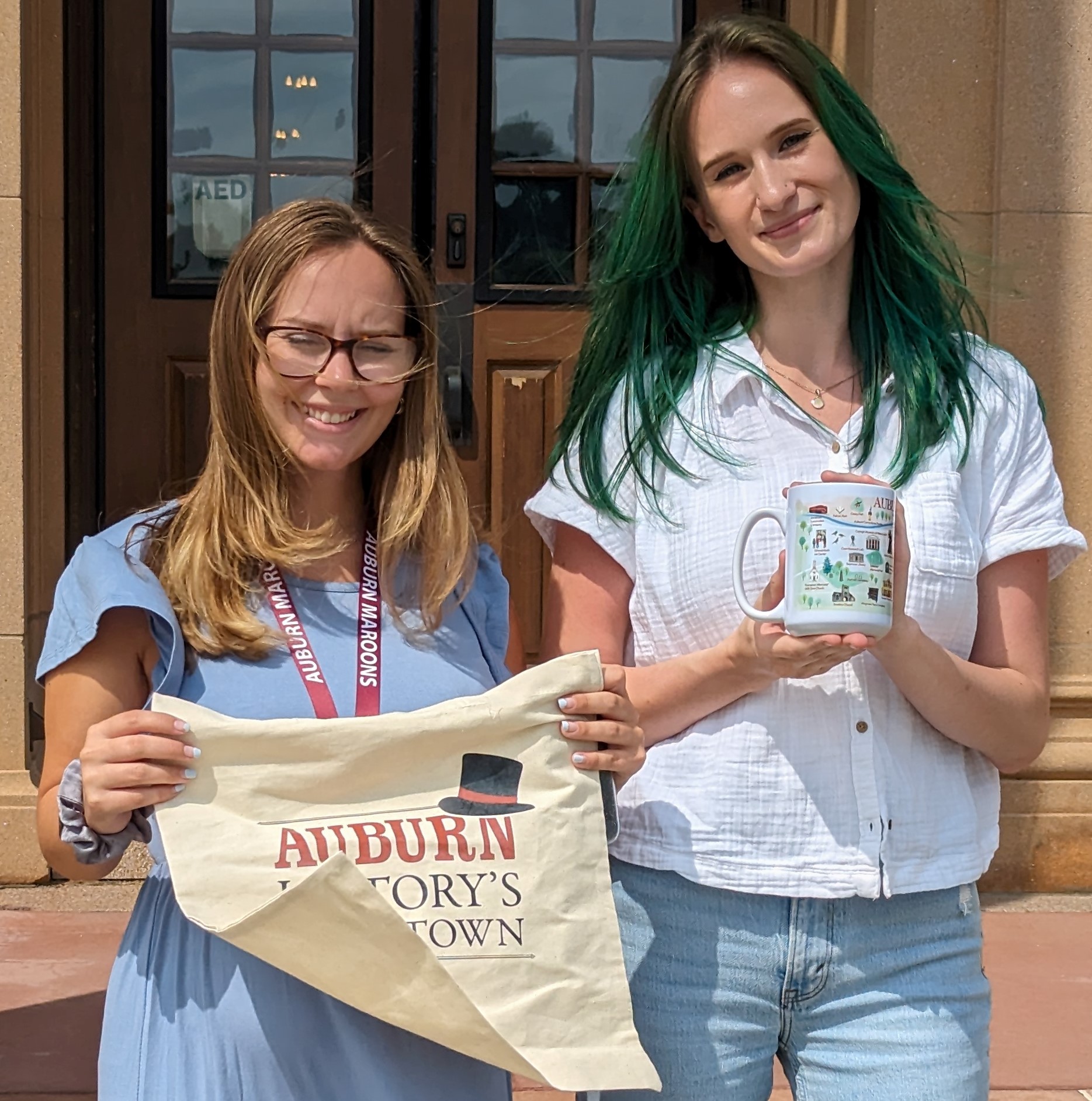 The tour included giveaways, including items from the Cayuga Museum of History and Art and the Equal Rights Heritage Center.
At each building, the teachers were warmly greeted by the school's principal and other administrators. Each principal spoke about their facility, its history, the make-up of the student body, what programs it specializes in and how it helps its students with Positive Behavior Interventions and Supports (PBIS).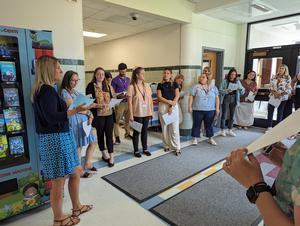 Herman Avenue Elementary Principal Kelly Garback and Assistant Principal Brianne Batis prepared "New Teacher Survival Kit" bags that included items such as a rubber band, to remind the new teachers to be "flexible," a pointer, "to point you in the right direction when you're feeling lost" and chocolate "to reflect upon all the sweet moments."
The bags were a fun way to tell the new teachers that there will be challenges in their careers but they're not alone.
That was the point that was driven home by all seven principals, a common belief of what makes the Auburn district unique – a feeling of togetherness and family spirit – from the administration to its teachers and other employees.
""I think you're all in a good place, and I think you'll realize that really fast. All the schools are good. Each school brings its own flavor. What we found in this district is there's a lot of stability," Owasco Elementary principal Ron Gorney said. "And when I say that, it's starting from the top. It's something to be said that I've only worked for three superintendents going into my 21st year, which you don't really see."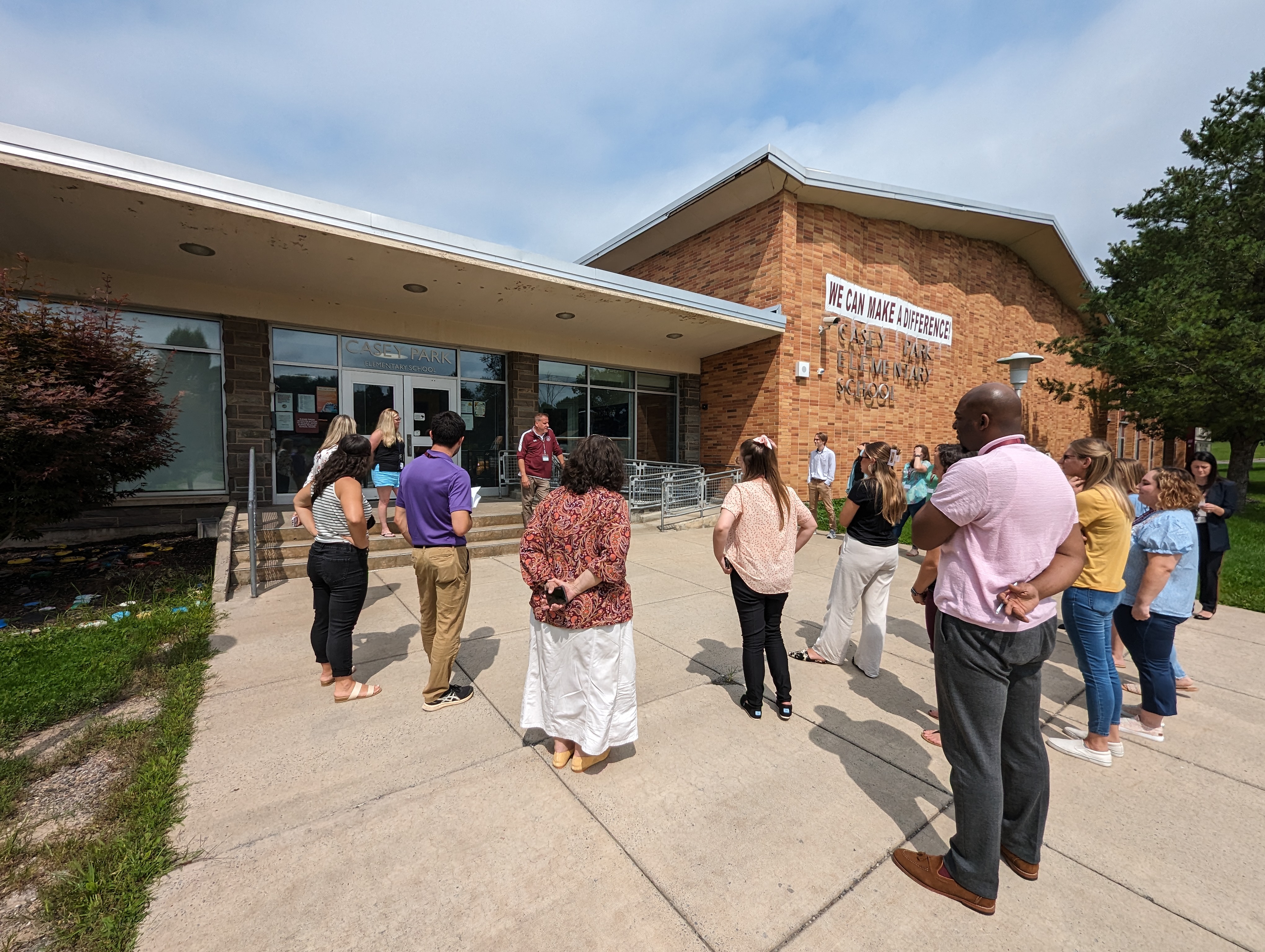 For one new teacher, it's that familiarity with Auburn which helped lead him to the district to start his career.
"That's where my mom taught her whole life. So that is how I got the opportunity to sub in Auburn because she taught here," said Derek Dietshe, who will be a STEM teacher at Casey Park Elementary. "I'm excited to teach (here). The way we treat the students, and the way students treat us is just a lot better environment here. So I love Auburn."
Angel Baines isn't a new teacher but he's about to start his first job in school administration as a vice principal at Seward Elementary. Baines has previously taught in the Syracuse City School District, as well as Brooklyn, Richmond, Virginia and Buffalo. Already he sees how Auburn can help him grow as an administrator.
"I'm building a great relationship with some of the superintendents, my principal," he said. "As my journey as an administrator continues on, I can see that these people care about my growth professionally. In that spirit, it made me say Auburn is the place where I need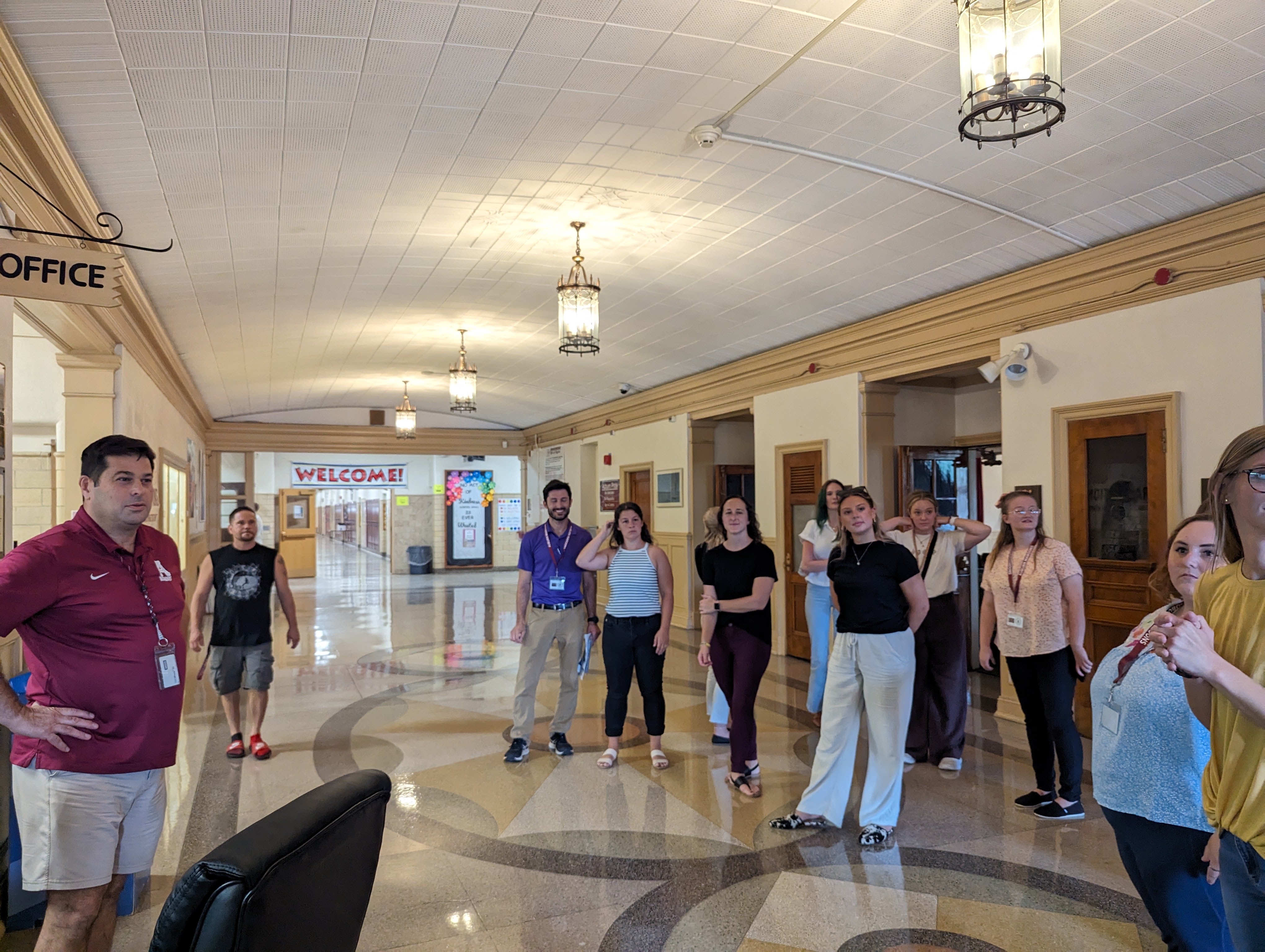 to be in order to grow. I'm here because there's a lot of professionals here that have been seasoned and I want to learn from them."
The lessons that the new teachers and administrators will learn in their careers here will continue the Auburn Enlarged City School District's tradition of togetherness and family spirit.