Miss Patty - CCC Childcare
Hi, I'm Miss Patty, and I have had the pleasure of working with the District UPK program for the past 4 years.
My love of words and reading gave me a clear path through a master's degree in Reading. I received both my Undergraduate and Master's Degrees from SUNY Oswego. Teaching is in my soul; I've had the privilege to enjoy working with children of all ages for 36+ years, and I have found my home with my UPK students here at CCC. Where else can you have a position where hugs and love are a must!!! I love seeing these young souls conquer their social/emotional hurdles as much as I love seeing them achieve confidence in learning. My belief is "Children learn as they play. Most importantly, in play children learn how to learn." - O. Fred Donaldson
The best part of my day: the chaos of play.
♥
Outside of school, you will find me with my Boston Terrier, Harley (a wonderful, beautiful, snoring, farting, and all-around bundle of joy). Besides spending time with Harley, I love cuddling up with a good book. I have one son, Nicholas, and my daughter-in-law, Blair, who brighten my world.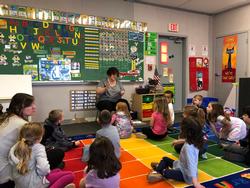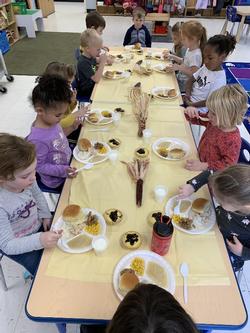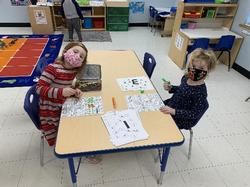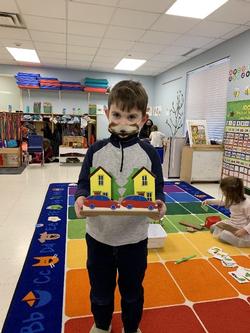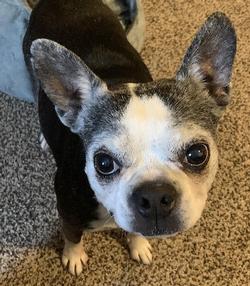 Miss Kristy - CO BOCES
Hi! I'm Miss Kristy, a 3PK teacher at BOCES.
I love the color pink
and chicken wing pizza!
I have so much fun with my friends in school. My favorite part about working with 3-year olds is getting to see them progress academically, socially, and emotionally. There is so much growth at this age, it's inspiring! My kiddos love learning!!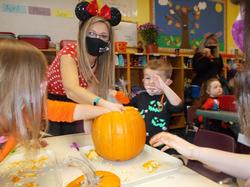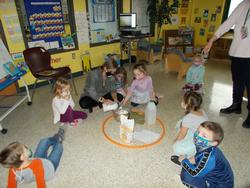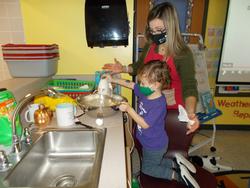 Miss Danielle - CO BOCES
Hi! I am Miss Danielle. I have been with the BOCES UPK since 2010!
In my spare time I love to spend time with my family (husband, 2 kiddos, dog) and bake.
I love allowing kids opportunity to cook and explore with science in the classroom. We most recently made "Muffin Man Muffins" to go with Jingles, Rhymes & Poems and explored the effects different liquid substances have on peppermint candies.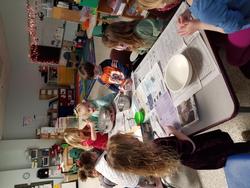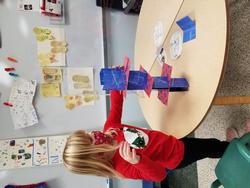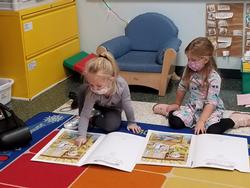 Mr. Kyle - CAP Head Start
Hi! My name is Mr. Kyle and I am the UPK teacher in the Casey Park Head Start classroom. I grew up in the Mohawk Valley and I graduated from the State University of New York at Buffalo in 2017 with a master's degree in Elementary Education. I teach not only for the joy, excitement, and wonder in each child, but also to help them unravel and understand their individual uniqueness. In my spare time I enjoy being with my loved ones, participating in outdoor activities and creating memories.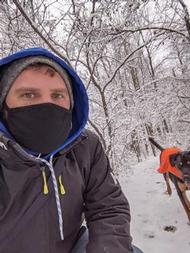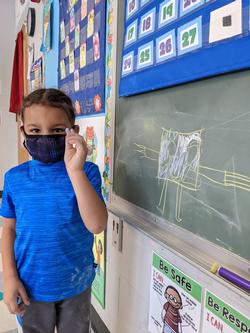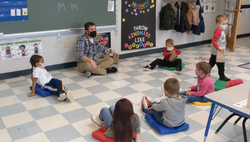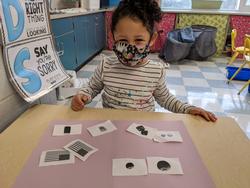 Miss Amanda - Early Childhood Center
My name is Amanda. I am the UPK teacher and co-owner of the Early Childhood Center. I attended CCC where I earned my associates degree and SUNY Empire State college for my bachelors.
It is hard to narrow down the most rewarding part of my job, but when a child enters my classroom each morning with a smile or a hug, you know you have earned their trust and with trust the learning opportunities are endless. I am a mom of 3 and enjoy Mexican food, baseball, boating and Pete the Cat.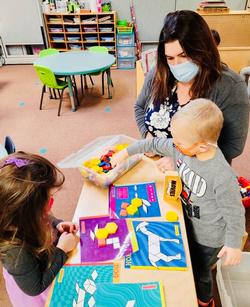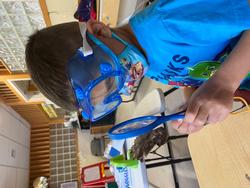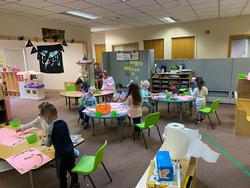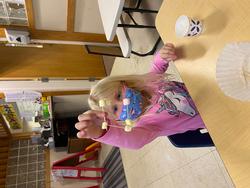 Miss Andrea - Montessori School of the Finger Lakes
I have been an Early Childhood Educator for over 15 years. I feel blessed to work in a field I am very passionate about and enjoy so immensely. It is extremely fulfilling to help foster a sense of wonder and admiration of learning in our younger students. I enjoy being a part of my students' evolution - watching them learn new skills, make new friends and explore their world with such zest and curiousity. It truly is such a beautiful process.
When I am not in my classroom, I enjoy spending time with my family. We love "Sunday Funday", camping, attending our children's events, cooking, eating (especially cheese and carbs!) and movie nights!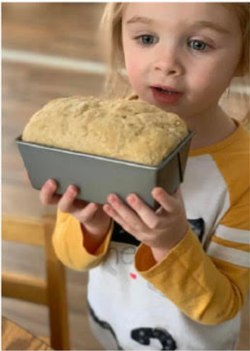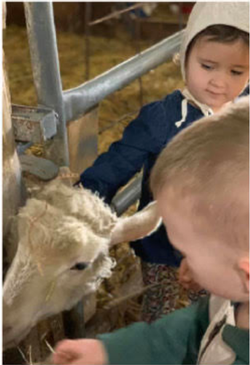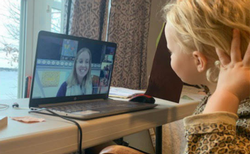 Mrs. Varga - YMCA
Hello. My name is Mrs. Varga from the Auburn YMCA UPK. My favorite colors are
green
and
purple
. I love all things chocolate.
I received my BA in psychology from Wells college and my Masters from SUNY Oswego. I live in Auburn with my husband, Luke, my two children, Ella and Jacob, my dog Snoopy, and my cat Linus.
I love teaching four-year-olds because there is so much growth in a school year. The students come in the fall, many very meek and mild, and by June they have matured and their personalities really start to shine.
My favorite part of the day is when we are cooking or doing science experiments.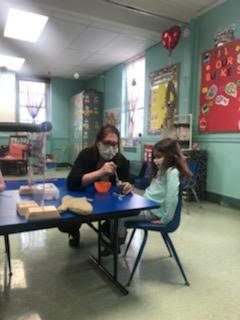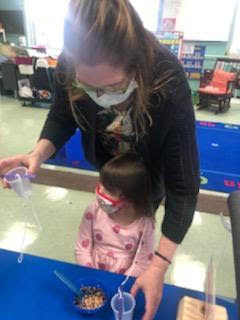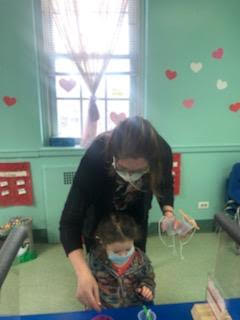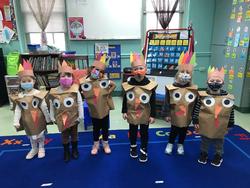 Miss Melissa - YMCA
Hi! I'm Miss Melissa and I am one of the UPK teachers at the YMCA.
Teaching has been a passion of mine for more than half of my life and I have been lucky enough to spend my days in a classroom for the past 17 years! I have taught children of all ages, even adults, but UPK has been my most rewarding home. I am lucky enough to take the hand of a child and lead them on their first steps into school; giving them not only a solid foundation to their education, but more importantly, instilling in them a love for learning. There is no greater reward in life than to give a child a sense of love and security in themselves and to help them realize their potential. I am blessed enough to know the impact a teacher can have on a child, as I am still involved in the lives of so many of my students. Even after they leave my classroom, they never leave my heart.
If you are ever looking for me outside of the classroom, you can usually find me playing taxi driver for my 4 children and enjoying every second of it!