New dining services provider Chartwells changing perceptions of school food
Christopher Sciria
AECSD Public Information Specialist
As all parents know, feeding children can be difficult. Some young kids can be picky eaters while older ones may be more adventurous and of course some students may have food allergies.
Now imagine having to feed up to 4,000 children on a daily basis and you can get an idea of the challenge that new Auburn Enlarged City School District dining services provider Chartwells faces.
Not only must the food taste good, it also needs to have nutritional value for growing children. Feeding pre-K and elementary school age children is a lot different than high school students.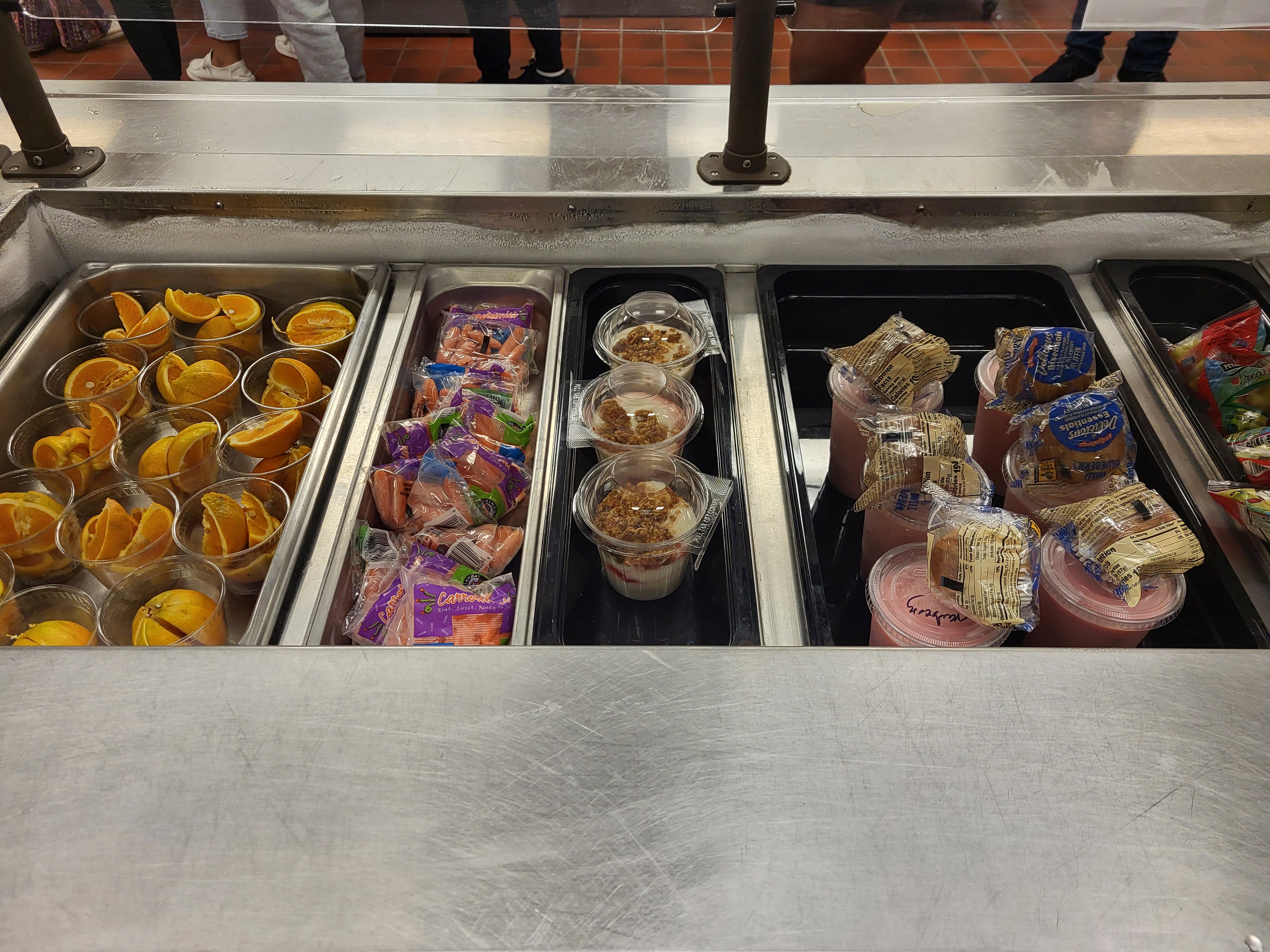 "That is a challenge, this is the largest restaurant in Auburn really," said David Smith, who is Chartwells' area director for the Mid-Atlantic region and oversees food service in 18 school districts from Albany to the Syracuse area. In Auburn, Chartwells is serving more than 2,000 lunches and 1,500 breakfasts a day.
Chartwells is familiar with these situations. Overall, they serve over 2,000,000 meals a day in over 660 school districts. Their motto is "Serving up Healthy and Happy" but their secret sauce may be the number of choices they provide to students in all grades.
The lunch menu at Auburn High School and Auburn Junior High School the week of Sept. 18 featured familiar school lunch fare as pizza and sandwiches but students also had a choice of a chicken parm sandwich, Caesar or Buffalo crispy chicken wraps. There are multiple salad choices, including a popcorn chicken salad and Romaine salad as well a chef's salad with chicken and a garden salad with mozzarella.
"My philosophy has always been you give them choices so that they'll choose something that they'll eat," Smith said. "I don't want them to take something just because they have to take the fruit or vegetable. We want them to have choices out there, that they say, 'oh, I want that and I'm going to eat that.'"
Students can even get smoothies or whole grain apple and cinnamon muffins. There are plenty of fresh fruits and vegetables and for vegetarians there are items such as black bean burgers.
"The menus and the recipes are more complex, they (students) have a lot more options available," said Deborah David, the director of dining services. David said the district can call Chartwells nutritionists and chefs that can help with training and operations. "They're very helpful, it's a lot more comfortable."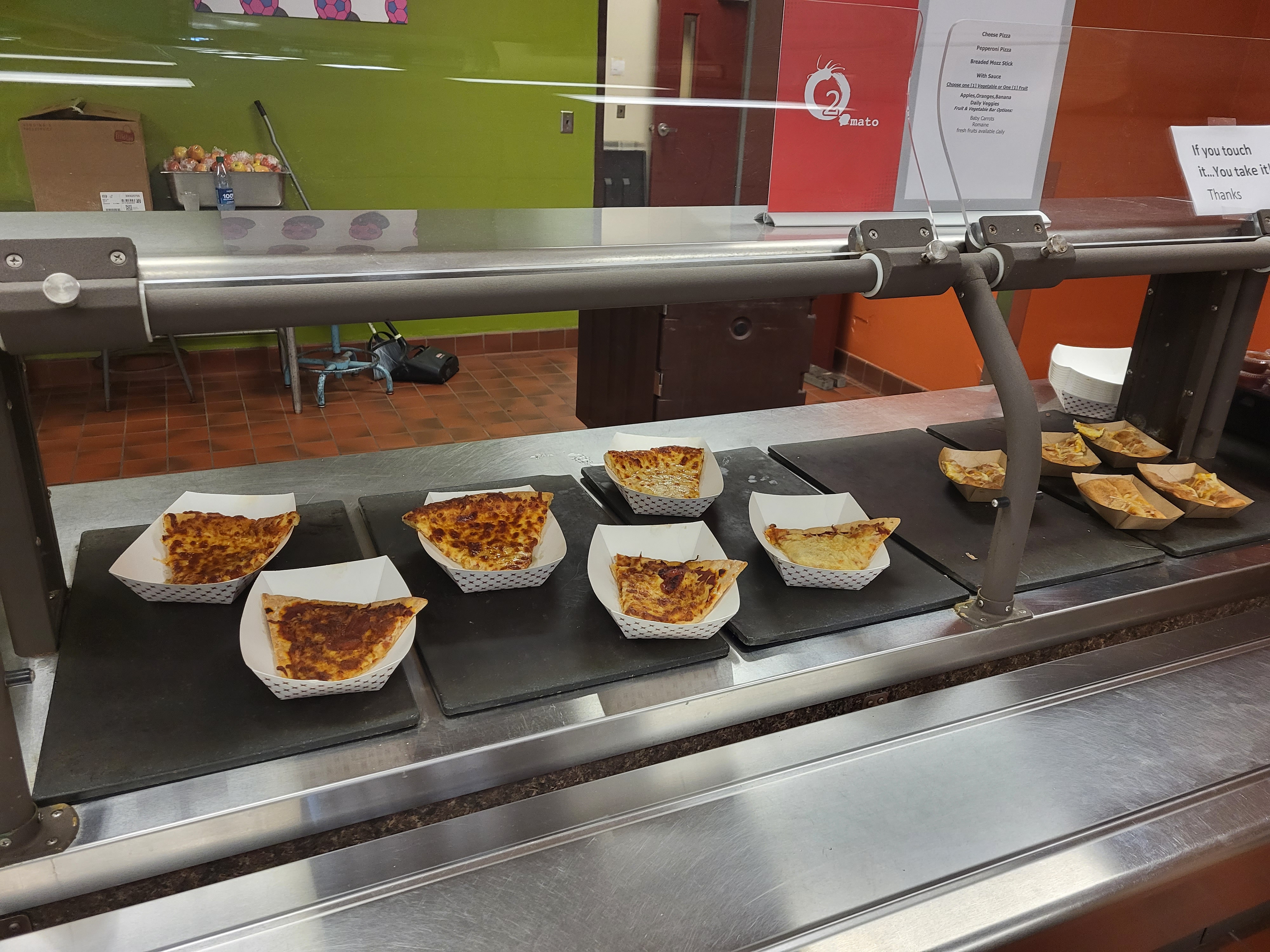 The district also serves meals with dietary restrictions in mind so there are dairy-free and gluten-free choices.
"We are trying to accommodate every single one of them, so they have options," David said.
Smith said they hope to get a deli line set up at the high school and junior high school where students can order made-to-order sandwiches and wraps but they need to work out space constraints. Space can also be an issue in the elementary schools in what Chartwells can offer, but Smith said they're adapting.
"It all depends if you have the space to do it," he said, "this district is very challenged in the outer buildings with their space. I think they're doing a really good job with what we're sending out to the elementary schools."
For the elementary schools, students can choose from entrees such as macaroni and cheese, turkey nachos and a mashed potato and chicken bowl. There are yogurt and fruit parfaits. Sides include fresh fruits and vegetables.
It also helps that the district is offering free meals to all students.
"They're starting to get the idea that, yes, we can come in with no issues," David said about the district's program.
Chartwells is adjusting to being a part of the Auburn school district.
"Things are going well," Smith said. "We have the normal struggles obviously as everybody right now, hiring, training, getting trained, you know, to our philosophy of being happy, healthy. We want everybody to be positive all the time."
Chartwells is off to a good start as more than 550 lunches were served at Auburn High School on Sept. 20 which is an all-time high.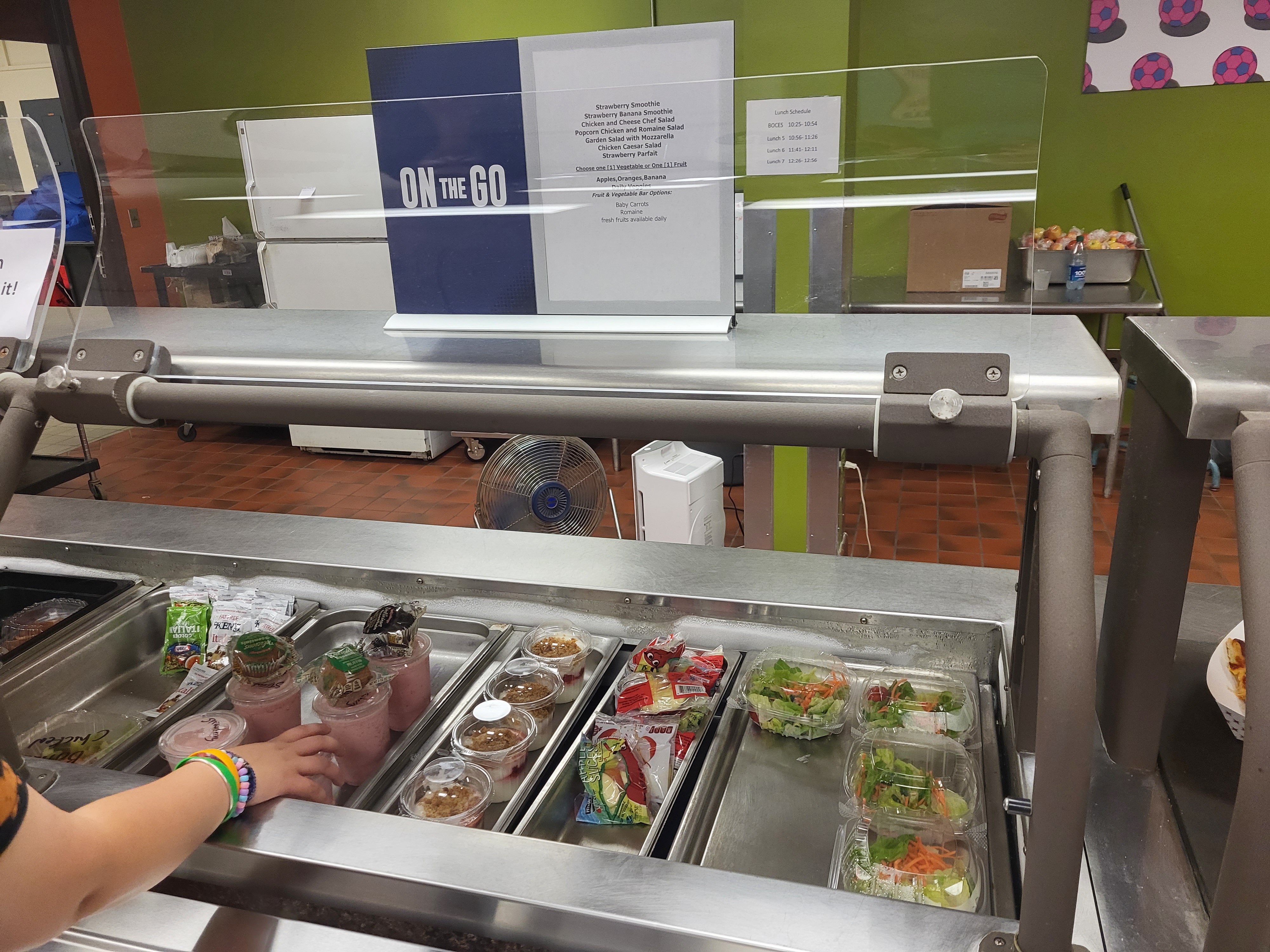 "Some of the seniors who were here last year, they've noticed some of the differences, the variety," David said.
David said "Taco Tuesdays" are a favorite, with new ingredients such as cilantro lime rice, brown rice, beans, peppers and onions, and a student can get it in a bowl or a burrito or nachos which makes them feel more like they're in a chain restaurant than a school cafeteria. She added that chicken sandwiches that can be served with different sauces, like Buffalo and ranch, have also become quite popular.
Chartwells and the district will launch "Global Eats," a new program that brings a world of flavors to the cafeteria. The program takes students on a food exploration that celebrates cultural heritages, traveling through China, India, Italy, and Mexico.
Another program coming to the high school is Student Choice. Using phones or iPads, Student Choice gives students the opportunity to taste and vote on a variety of new restaurant-inspired food stations. The winning menu items will then be introduced in the cafeteria the following week.
For elementary students, there is a program called Mood Boost, where kids will learn more about how certain foods can influence their moods. The Mood Boost program features interactive experiences, tasty new menus, fun characters and take-home recipes that focus on six moods: Strong, Alert, Happy, Calm, Smart, and Confident and which foods can boost them and why.
"You can incorporate a salad, something that is different, full of color, flavors so they are exposed to them, so they have the chance to try them," David said.
For David, being the director of dining services is a labor of love.
"My background is in the kitchen. I went to school for culinary, so I love to be involved in cooking and ordering items and the whole process," she said. "I find it makes me happy, it's joyful, I love to go outside and see the kids and interact with them."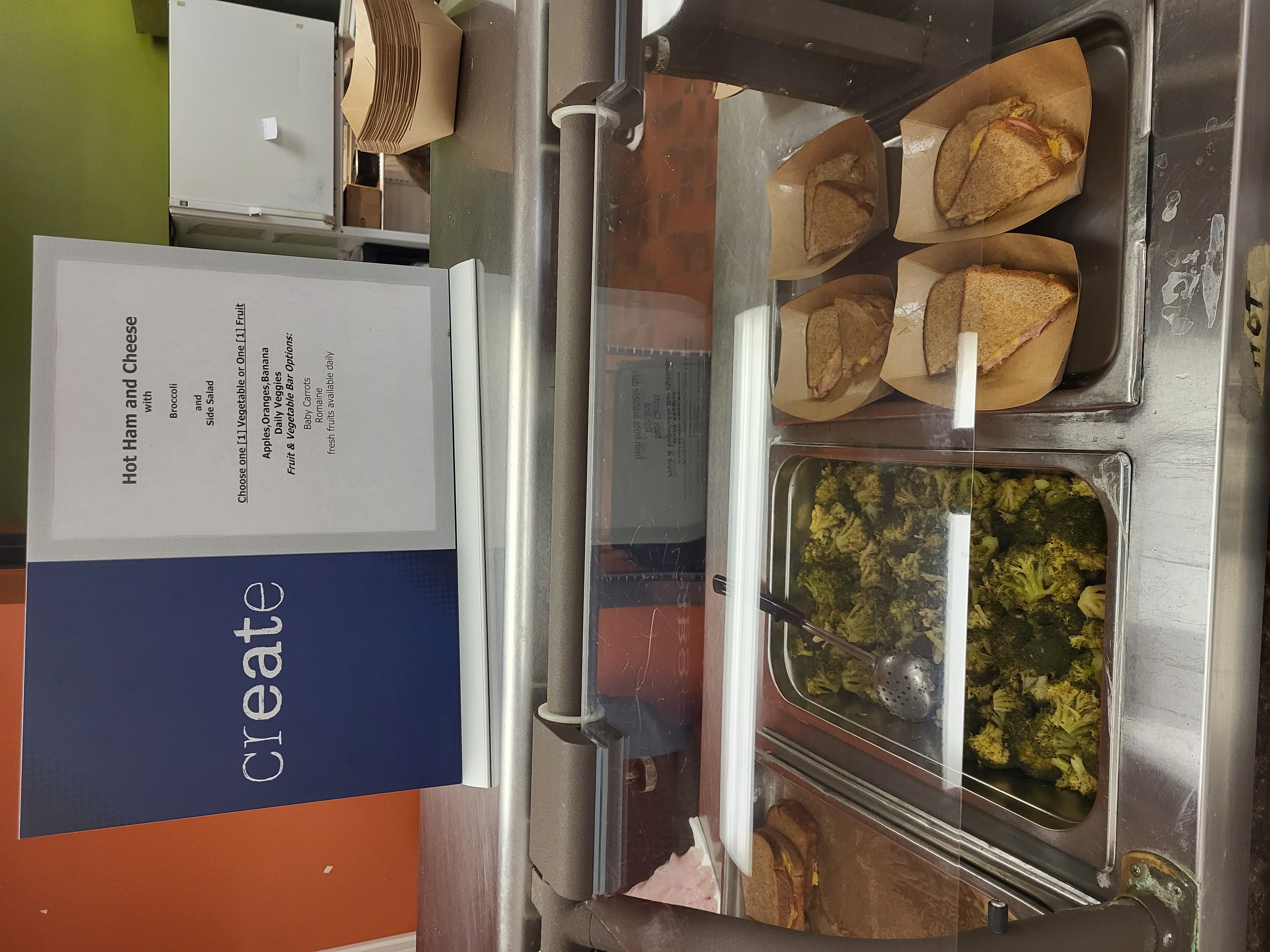 It's that kind of devotion that makes Smith feel good about how Chartwells has started in Auburn.
"I'm very positive with how it started out," Smith said. "We've got a really good core crew here, and you can tell that they care about the kids. We just want to keep enhancing what's been done here in the past and expand on it."