Free Summer Lunch Program Open to the Public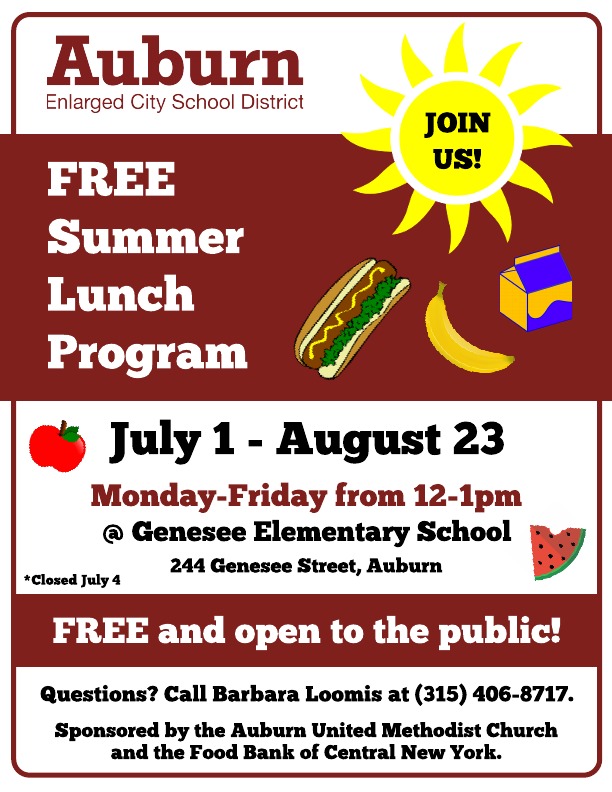 (June 21, 2019) - The Auburn United Methodist Church and the Food Bank of Central New York are sponsoring free summer lunches from July 1 through August 23, 2019.
Lunches will be served from 12:00-1:00 p.m. Monday through Friday at Genesee Elementary School, 244 Genesee Street, Auburn. The program is free and open to the public.
If you have any questions, please call Barbara Loomis at (315) 406-8717.