Auburn junior Div Patel wins scholarship at CNY science fair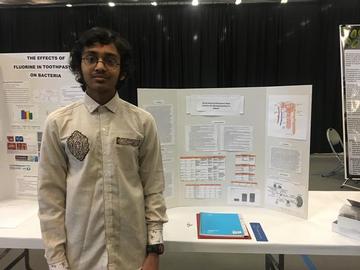 (May 1, 2019) - Auburn High School junior, Div Patel, competed in the 40th Central New York Science & Engineering Fair at Onondaga Community College in late March. The event was sponsored by the MOST (Museum of Science &Technology), and schools within 10 central New York counties were eligible to participate.

The MOST hosts its annual Central New York Science & Engineering Fair every March at SRC Arena on the Onondaga Community College campus. Students get the lifelong benefit of understanding science in a unique, hands-on way by actually performing an experiment of their own design or engineering a device or process.

This is the second time Patel has competed at this fair. He competed in the Junior Division as an eighth grader and won an Honor's Medallion for his project on "The Use of Limestone for Sustainable Design." This year, as a high school junior, Patel competed in the Senior Division and won a $12,000 scholarship to SUNY Cortland for his research on "Using Induced Pluripotent Stem Cells for the Bioengineering of a Kidney."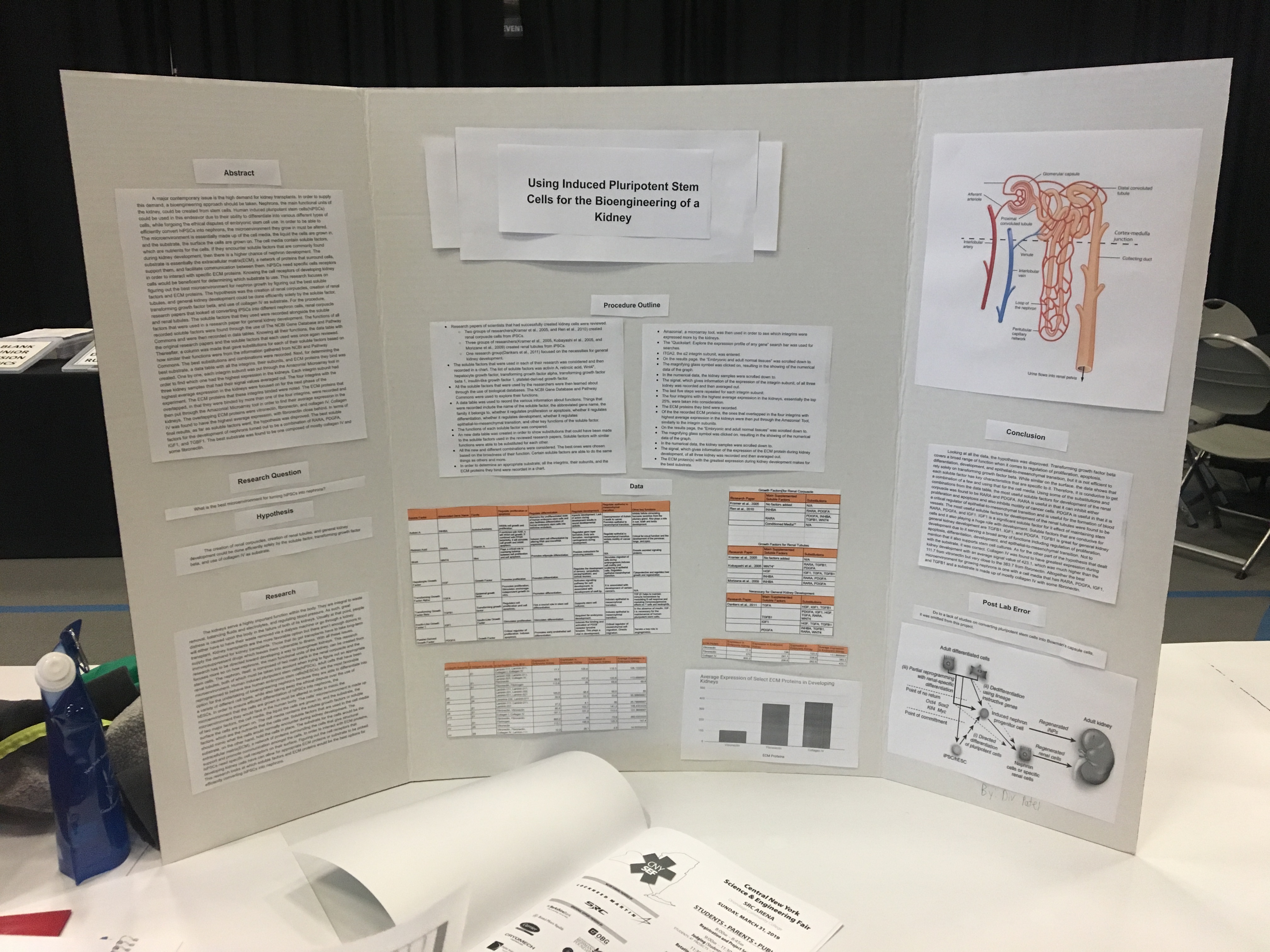 Patel has been a top student throughout his academic career, maintaining the top spot in his class frequently with an overall 100 average. He is a member of many after school clubs including the American Chemical Society Auburn Chemistry Club Chapter, Science Honor Society, National Honor Society, Model UN, History Club, Zontas Club, International Club, and Italian Club. He serves as the financial officer for the Chemistry Club, Model UN, and Zontas Club. Patel competes in Varsity Indoor Track and Field, as well as Varsity Outdoor Track and Field, and he has won the Scholar Athlete Medallion for track.
Due to his awareness of world issues and his concern for others, Patel does an international service project yearly with Zontas Club such as creating sandals and dresses for children in Uganda, overnight bags for local domestic violence shelter residents, and comfort dolls for ill children at Syracuse's Upstate Golisano Children's Hospital. He has a deep understanding of world issues and hopes to be a positive force in solving them as an adult. He volunteers for all Chemistry Club functions doing chemical demonstrations for the public, tutors his peers in many subjects, and he is always willing to help out while never judging others.

Outside of school, Patel volunteers at the Carpenter's Brook Fish Hatchery, a local county-owned hatchery that works in conjunction with the DEC stocking fish throughout Onondaga and surrounding counties. Other than general maintenance of feeding fish and cleaning pools, he does the biostatistics of population quantities of various types of fish, specimen size, death rates, and cause of death for the hatchery.