Auburn High School students produce award-winning artwork
(March 19, 2019) - Auburn High School students earned an astounding 31 awards in the 2019 CNY Scholastic Art & Writing Awards regional competition including eight gold keys, eight silver keys, and 15 honorable mentions.
Over 100 area schools across the 13-county Central New York region submitted 5,673 pieces of artwork. Roughly 50 judges comprised of professional artists, educators, and photographers awarded 1,589 works in 17 categories. Central New York award recipients were announced at an awards ceremony at Onondaga Community College in January, and all gold key pieces moved on to the national competition.
Auburn High School senior,
Gabrielle Wagner
, received national recognition for her Digital Art piece titled "Reaching Vines," which earned a silver medal in the 2019 Scholastic Art & Writing Awards national competition. Gabrielle's piece will be recognized in part at the national ceremony held at Carnegie Hall in New York City in June.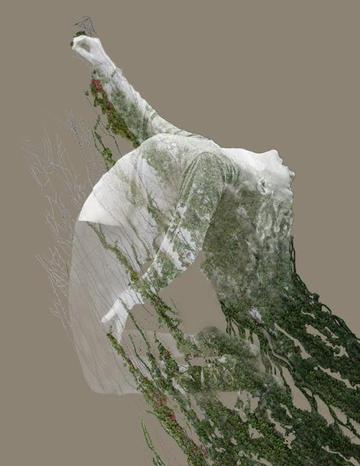 2019 CNY Scholastic Art & Writing Awards Regional Competition
Gold Key Recipients
**Silver Medalist in the 2019 Scholastic Art & Writing Awards National Competition
| | | | |
| --- | --- | --- | --- |
| Student | Category | Title | Teacher |
| Elizabeth Diego | Digital Art | Shattered Image | Mrs. Parkman |
| Anabel Kerstetter | Sculpture | Locked Mind | Mr. Villano |
| Isaiah Lovell-Rose | Digital Art | Hot Head | Mrs. Parkman |
| Jamie Tallman | Digital Art | Makenna | Mrs. Parkman |
| Justeen Tanner | Sculpture | Notorious Bryce | Mr. Villano |
| Gabrielle Wagner | Drawing & Illustration | Not Too Shabby | Mr. Villano |
| **Gabrielle Wagner | Digital Art | Reaching Vines | Mrs. Parkman |
| Gabrielle Wagner | Digital Art | Waterfall of Tears | Mrs. Parkman |
Silver Key Recipients
| | | | |
| --- | --- | --- | --- |
| Student | Category | Title | Teacher |
| Helena Evans-Murphy | Sculpture | Mean Sister | Mr. Villano |
| Madison Graves | Sculpture | Grecian Goddess | Mr. Villano |
| Anastasia Loperfido | Mixed Media | The Grizzly | Mrs. Parkman |
| Abigail Marinelli | Sculpture | Nuribotoke | Mr. Villano |
| Abigail Smartwood | Sculpture | Infinity War of Love | Mr. Villano |
| Abigail Smartwood | Ceramics & Glass | Mermaid | Mr. Villano |
| Gabrielle Wagner | Drawing & Illustration | Lil Guy | Mr. Villano |
| Gabrielle Wagner | Sculpture | Roland Doe | Mr. Villano |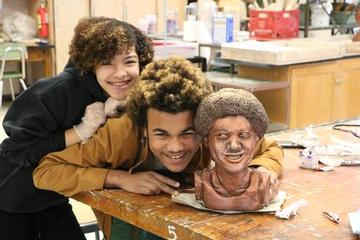 Honorable Mention Recipients
| | | | |
| --- | --- | --- | --- |
| Student | Category | Title | Teacher |
| Claire Bonilla | Sculpture | Cascara | Mr. Villano |
| Sadie Coleman | Sculpture | Madeline | Mr. Villano |
| Ella Doan | Digital Art | Melman | Mrs. Parkman |
| Sarah Griffin | Digital Art | Dispersion | Mrs. Parkman |
| Sarah Griffin | Digital Art | Double Exposure | Mrs. Parkman |
| Kaylee Hodson | Ceramics & Glass | Greek | Mr. Villano |
| Madison Stevens | Digital Art | New Beginnings | Mrs. Parkman |
| Sylvia Taylor | Mixed Media | Slow Progress | Mrs. Parkman |
| Gabrielle Wagner | Design | Grim Vaper | Mrs. Parkman |
| Gabrielle Wagner | Mixed Media | Habitual Circle | Mr. Villano |
| Gabrielle Wagner | Drawing & Illustration | The Longest Hallway | Mr. Villano |
| Gabrielle Wagner | Digital Art | Now You Don't | Mrs. Parkman |
| Gabrielle Wagner | Design | Smoking Suicide | Mrs. Parkman |
| Gabrielle Wagner | Digital Art | Wake Up | Mrs. Parkman |
| Gabrielle Wagner | Digital Illustrations | Art Portfolio | Mrs. Parkman |