Rock Your Socks on March 21, 2019 for World Down Syndrome Day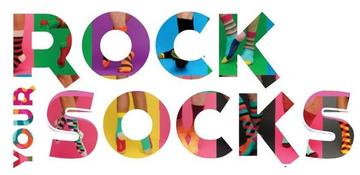 ROCK YOUR SOCKS ON March 21, 2019 FOR WORLD DOWN SYNDROME DAY

Please join us on March 21 as we strive to create a single global voice for advocating for the rights, inclusion and well being of people with Down Syndrome in our community and around the world.

The date for World Down Syndrome Day, being the 21st day of the 3rd month, was selected to signify the uniqueness of the triplication (trisomy) of the 21st chromosome which leads to Down syndrome.

On March 21, wear bold, brightly colored, mismatched socks, also you can wear blue and yellow clothing.

You can celebrate all the wonderful things about people with down syndrome while helping to advocate for individual rights, inclusion, respect, and we are all the same inside.

IT'S COOL TO BE KIND!